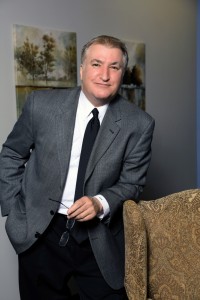 Herb Mapes, Jr.
Business Consultant for individuals, businesses and organizations.
Management Development / Training / Coaching / Marketing
Experience:
I've been involved in Sales and Marketing for over 35 years, starting in sales, then manager, trainer, General Manager, coach and consultant.
Shortened the Learning Curve for professionals transitioning to new careers.
Improved Sales Skills with Energetic Training Courses.
Improved Brand Image and Results with Marketing Campaigns using infomercials, direct mail, corporate websites and 'bricks and mortar' strategies.
Contributed to improved company Culture with effective hiring and exit strategies.
Enhanced 'Back Office' admin support, collaboration and learning environments.
Involved with successful turnarounds and bad PR challenges.
Point Consulting emerged out of a desire to contribute. I've observed the frustration of self, and organizational imposed limitations. It is my quest to provide the most effective strategies for swift breakthroughs.
The goal of Point Consulting is provide concise leadership, marketing and management solutions  improving results with ambitious professionals.  The focus is on a 'Higher Road' paradigm while slicing through the fluffery, puffery and gadgetry.