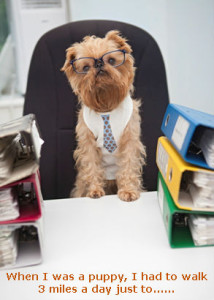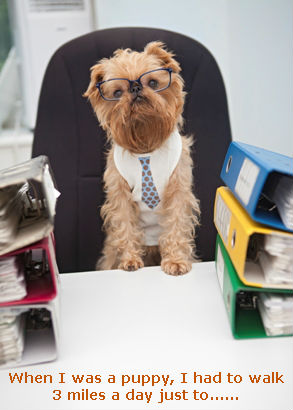 Well, not from the dog – but because of him. I discovered a delightful store where great 'small business' ideas are implemented.
5 Small Business Ideas from
'The Nautical Dog'
1) Acquire contact info in a pleasing way / Nurture
2) Customers – Strengthen Relationship with existing
3) Create from a foundation of Provocative / Interesting
4) Master the 'Art of the Pleasant Surprise'
5) Build in the 'Amazement Factor'
'An open mind and focus gleans good ideas from anywhere'
Ewok, our small 3 legged Brussels Griffon has allergies. CBS Sunday Morning featured a healthy freeze-dried dog food hard to get at the time.
We located a store online and ventured the hour drive with Ewok in tow, (they invite pets). The place is in an area designed with the 'New Urban-ism' concept. (Other store owners voiced concern about low foot traffic).
The Nautical Dog store is small, but so quaint….and it is always busy. The entrance section is impressive. It features a delightful gift and card section with unique wine and pet themes, (no wine). Their Cookie Bar is nothing short of magnificent.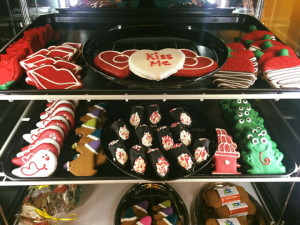 An enticing display featuring 20 varieties of homemade healthy edibles. Cupcakes, cookies, brownies and colorful 'pet friendly' icing made with ingredients they love. It looked sooooo good, you had to refrain from trying them yourself.
The rear of the store has the latest in healthy holistic pet foods. Ewok loves their Pizzle sticks. (I almost fainted when I discovered what they were, but hey, he's happy).
On the way out was a lovely table display with human appetizers. This included a drawing for a gift card, using your email address. We were happy to oblige. We left the store thinking, what a pleasant find.
Several weeks later, we received a brief email newsletter, which included;
thanking us for the business

sorry we didn't win the gift card

seasonal tips for the dog and

an invite to a special event at the store, for pets, related to the holiday that month.
We receive regular, non intrusive, helpful emails with specials. The Nautical Dog also sponsors interesting events, if you like doing silly things with your pet.
After 4 years, we're still enjoying this place. On a recent visit, we received a wonderful gift box of free goodies for customer appreciation. We enjoyed exploring this together with Ewok who was like a kid (I know, ok, dog) at Christmas.
The owner's of The Nautical Dog are young, hardworking and creative. They've concentrated their efforts on creating great content.
Here's the Small Business ideas
1) Acquire contact info in a pleasing way. – The owners created an appealing low key process to get information in the form of the display of appetizers and gift card giveaway. You entered with email.
2) Nurture and strengthen relationship with existing customers. When purchasing, they always have relevant postcards placed in your bag with bargains for the next visit. They use a professional (inexpensive) email service with an unsubscribe feature. The emails we receive offer discounts and pet health information. You are never bombarded and actually pleased to get them.
3) Provocative and Interesting – Regular events for pets are featured. 'Kiss – A – Great Dane', Caricatures with your pet, Halloween Costume Contest and more. This is cute regardless of whether you have a pet. Having their pets in the shop, and inviting you to bring yours, makes for an adventure. I realize the larger stores do this, but it's more interesting in a smaller place.
4) The Art of the Pleasant Surprise. I've never heard them ask 'May I help you' when visiting – it's always "Have you seen this?", or "This just in, new and fresh", or something warm and fuzzy along those lines. Appreciation is shown for your purchase  in meaningful and surprising ways. Mainly gift boxes full of goodies – different sizes based on the size of your purchase, but always plentiful.
The Amazement factor – The overall persona is one of Enhanced Customer Experience  a) Store layout b) Gift area c) The Pet bakery / Cookie Bar d) Latest holistic healthy food choices (for pets) e) Process of building and maintaining strong customer relationships f) Gifts and events. All in all, we feel the "Wow, that's cool" factor.
The above ideas can be reframed for almost any venue – and, I have a happy, healthier but yappy pup.