"The day I met you was the worst day of my life, I just didn't know it at the time"
Old TV show called "Philly", said to his soon to be 'Peer' Ex
We're excited during the interview. It went so well. Now, six months later – disappointment.
Frustration sets in and it feels like there's a type of freeze – in moving forward.
Well, not necessarily 'that' kind of

love. Civility dictates that we 'love' all whom we work with – right?
Love and Hate in business relationships is a slippery slope where it's difficult to realize the impact – positive or negative. A recent article written by Shimul Melwani and Naomi Rothman –  both assistant Professors, presented on the Harvard Business Review website, postulates the positive points of what they categorize as ambivalent relationships.
"Ambivalent relationships are characterized by tension and conflict and involve both positive and negative feelings towards the other person, also called 'love – hate' relationships".
They articulate a great point:
"It's relatively easy to stop calling a friend, but much harder to avoid staying in touch with your mother. When you're stuck in a relationship, you're probably more ambivalent about it. This same dynamic — the constant, enforced interactions with colleagues and a lack of exit options ­— make organizations a breeding ground for ambivalent relationships."

"Could love-hate relationships be good for you and your work? The answer is yes. What we predicted was that with frenemies, you're more likely to put yourself in the other person's shoes, in part because you spend more time trying to understand what the relationship means. Also, because these relationships make you feel uncertain about where you stand, you're more motivated to work harder to establish your position."
Melissa Dahl, of New York Magazine website highlights the upbeat view of 'frenemies' in Rothman's work:
"Our assumption has been that ambivalence is harmful, in part because it's an inconsistent state, so that's one of the reasons we've perhaps had a bias against it," said Naomi Rothman.
Dahl continues –
The problem is that many people seem to misunderstand what ambivalence really means, as Rothman has discovered during her research — they think it means indifference, but it doesn't. While indifference indicates a lack of strong emotions, ambivalence means positive and negative feelings that are equally strong. And there appears to be real value in this strange feeling.

"This discomfort seems to be a useful trigger for seeing your world anew," Rothman said. "Maybe this is actually a really good way to reorient our thinking."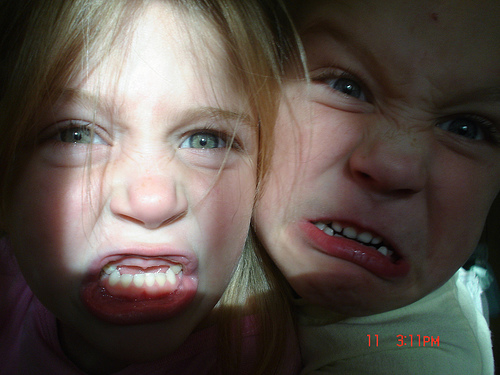 Could love and hate in business relationships actually work?
Do they present just a 'Pollyanna view' or something genuinely workable ?
Here are real stories where their theories may be valid:
Focus Points
Start with a lens of respect – Separate the behavior from the person and respect the person. A mindset of respect can help in getting value from the situation.
Engage in serious contemplation over the right thing to do.
Practice 'higher road' thinking.
We may not be able to change a situation, but we can make sure that we grow from the experience.
photo credit: love hate relationship via photopin (license)